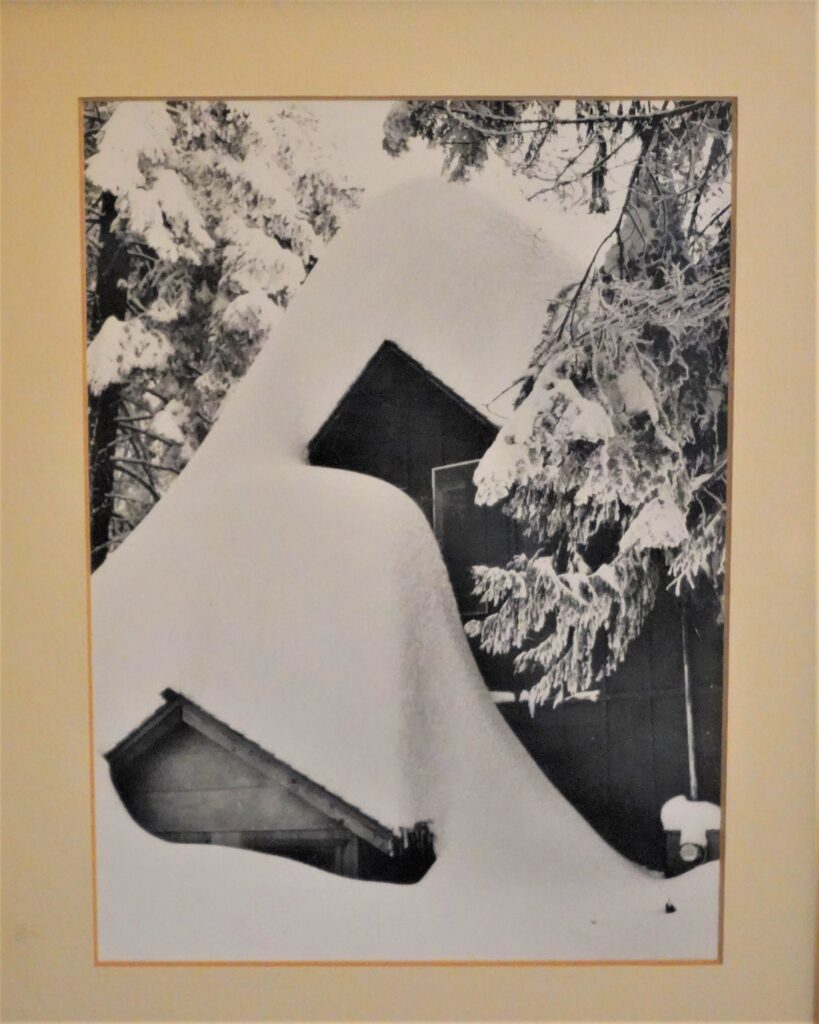 Of the 102 cabins/homes at Sequoia Crest, 55 survived but unfortunately, not the original Rouch cabin built ca. 1946
By John Elliott for 3RNews, 2 October 2020.

"We sure have had a wonderful opportunity to have spent even a moment in our mountains. It's hard to explain to someone the experience if they've never had it." – Kerry Kaye Davies
Of the 102 cabins/homes at Sequoia Crest, 55 survived but unfortunately, not the original Rouch cabin built ca. 1946 Fire on the Mountain
In any disaster, and especially in this unprecedented fire season, there are hundreds of tragic stories. But for those who lose everything, and others whose homes are spared and return to desolation all around, their lives are forever changed.
Countless other persons are attached to these mountain communities across several generations whose lives were shaped by their time spent in these special places. Meet Kerry Kaye Davies, a mother of three, artist, photographer — her heart was broken the moment she heard about the SQF Fire burning in Sequoia Crest.
Davies 52, who now lives in Riverside, was immediately inspired to create a painting of the Amos Alonzo Stagg Tree. The Stagg Tree, see TKC article below, is the fifth largest giant sequoia in the world, and the centerpiece of Sequoia Crest, a cabin community nestled in the Alder Creek Grove of giant sequoias.
Sequoia Crest was a subdivision developed by Sonny Rouch in the years following WWII. The original Rouch cabin was built ca.1946 on Redwood Drive. With the end to logging in the area, it became the real estate office to sell other lots in the tract. After at least one other family owned the cabin, John and Hardie McFadden, parents of Kerry Kaye Davies, purchased the cabin in 1987 and owned it until 2009. During those years it was known as McFadden's Cottage.
Kerry Kaye Davies in her own words:
Sequoia Crest won our hearts back early in the 1980's I was barely a preteen taking art lessons with an art teacher who had a cabin in Sequoia Crest. They had invited our family up to their home and I immediately fell in love with the essence. I later got married and started a family and my parents bought their cabin in 1987 on Redwood Drive.
This began our family's trips to the mountain, and our escape from the business of cities. My three sons and two nieces grew up visiting and living upon the Crest as this place became my parent's retirement home. When they bought the cabin, it came with two old photographs evidence of a great storm season that had dropped a record snowfall.
There were many tales of that storm (late-1940s), although it wasn't until 1997 that a measurable amount to match it landed on the Crest once again. My dad told me to take care of these photos because they are special, they were old when we got them, and yes they are indeed special.
Even though my parents did a major remodel of their cabin, the side door and window to the loft were kept the same as this photo. And it was that top window that became our room and our children's when we visited. As you can see in the photos, it must have been quite a task to dig and to get in and out. I've had these photos hanging and in my possession for 30 years . And now, since the fire, they hold even greater significance for the several families who have graced this cabin's life.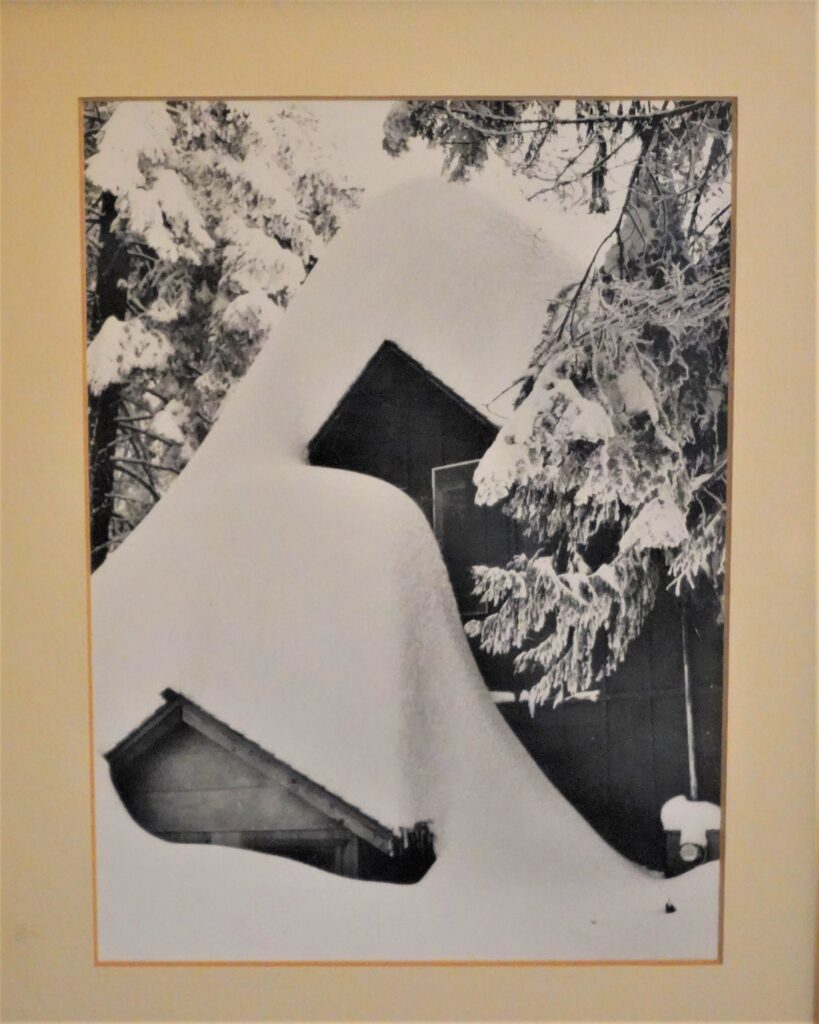 There are special places upon the Crest — Jordan Peak, Poppy Lake, the Amos Alonzo Stagg Tree, and the embodiment of the Sequoia National Forest itself, that makes us migrate back making memories as evidence of the generations who care and love this mountain. Even though my parents did move several years ago (2009), for 23 years we called this place our second home.
Today, even though we live in cities and towns, our hearts never leave this special place once you have fallen in love with the Crest. You can't open any of our family photo albums without having some photos of the cabin in them and the evolution of the growth of the kids.
"It feels like salt on a wound to think of the devastation"