Like many popularly-accepted community histories, the Woodlake narrative tends to exclude or marginalize the women, Native Americans, Chinese, and other disenfranchised groups who played important roles in the community. How would you augment this narrative?
By Sarah Elliott. Published 20 April 2019, 3RNews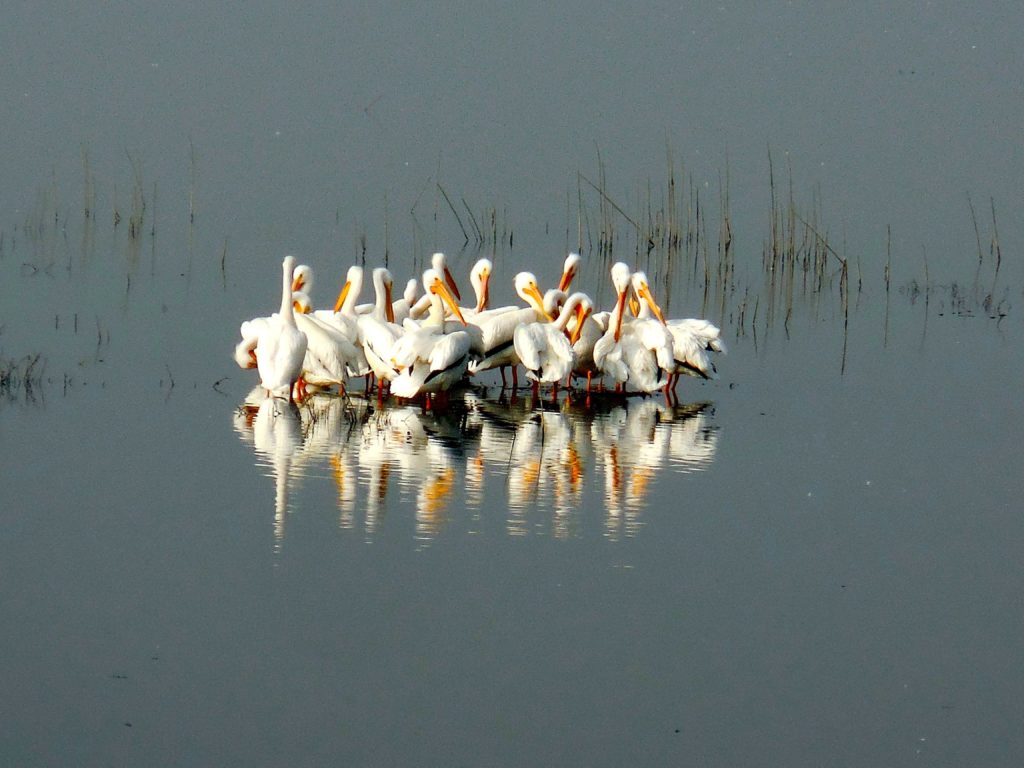 Early cattlemen knew the area as Antelope Valley. There were rolling green pastures and plenty of water, including Bravo Lake, from which Woodlake takes its name.
Bravo Lake has an even more colorful history as to how it was named. As more and more ranchers discovered the bounty of the land in California's Central Valley, there were also many disputes over stock ownership. Personal grudges became fistfights, with one of the more memorable clashes leading to a well-known county place name.
Tom Fowler and John Asbil had one such meeting, and the arena was the present-day town of Woodlake. As the fight went on, bystanders crowded around, yelling "bravo" so many times that the nearby body of water became forever known as Bravo Lake.
Along the shores of Bravo Lake, early settlers established Stringtown. In December 1867, the Kaweah River flooded and destroyed the small settlement, causing the inhabitants to relocate.
Redbanks Orchards (west of present-day Woodlake) was started in 1894, producing citrus, vineyards, peaches, and other orchard crops.
In 1907, Jason Barton of Three Rivers and J.W. Fewell and Adolph Sweet of Visalia bought and subdivided land in Antelope Valley, named it Elderwood and planted citrus groves.
In 1908, Gilbert F. Stevenson, a Los Angeles millionaire, developed the Woodlake townsite, south of Elderwood, with dreams of creating a resort town with Bravo Lake as the centerpiece. He purchased about 13,000 acres of raw land in the area with plans to create one of California's great citrus districts for in this secluded valley there existed water, soil, and the ideal climate.
Stevenson platted the tract of land and placed a portion of it on the market. In 1911, he built a fireproof commercial district, known as the "Brick Block," that contained shipping facilities and passenger depot, a bank, grocery store, barbershop, drug store, restaurant, hotel, and other businesses and, in the fall of 1914, the first high school classes.
The building was located on the southeast corner of Naranjo and Valencia boulevards, near the Visalia Electric Railroad tracks. Extending north, a business district began to develop; Woodlake Hardware opened there in 1917 and is still in business today.
There were good streets, electric light and water systems, sewers, a grammar school, and a church. On Jan. 30, 1908, an application was approved for a post office. In 1913, a weekly community newspaper, The Woodlake Echo, made its debut and continued publication until the 1980s.
By 1914, the bulk of the acreage in the Woodlake area had been sold. This planned community contained a population of mostly newcomers who came to the area during the years from 1907 to 1914. Hundreds of homes were built, irrigation facilities installed (wells and pumping plants), and citrus groves planted.
In 1914, one newspaper reported: "The result of this big project has been evidenced by the fact that today [1914] there is a population of 4,000 in the Woodlake district, including the town of Woodlake and the tributary territory and old time residents are so scarce as to almost be a curiosity up in that country. What this has added to the productive wealth and taxable values of Tulare County is unknown, but it certainly must mount into big figures and be it remembered that Woodlake citrus groves are just beginning to come into bearing now."
Stevenson also donated 10 acres of land for the construction of a high school while agreeing to grade streets and lay sidewalks in the vicinity of the proposed facility. Classes were held in the Brick Block for two years until the completion of the new high school. The elegant, Spanish colonial-style buildings consisted of 13 rooms and a 600-seat auditorium.
The dedication program reported: "One thing that is remarkable about our school is that we have our own water supply, which no other school in the county has."
In 1920, state legislation passed requiring that every elementary school become part of a high school district. Three Rivers voters approved unionization to the Woodlake High School District, forever linking the two communities.
Gilbert Stevenson lost his fortune during the Great Depression. He died nearly penniless in 1938, having spent more than $150,000 on his dream of developing Woodlake. Another legacy of Stevenson's is the Sentinel Butte Ranch just north of town where he also took advantage of the region's rich ranching resources and planted citrus groves and a vineyard. The historic ranch house and some outbuildings are extant.
On Sept. 16, 1941, Woodlake was incorporated.
Since 1953, Woodlake has been the site of the world's largest ranch rodeo, sponsored by the Woodlake Lions Club. It is held every Mother's Day weekend north of town on land that was formerly a part of the Jackson Ranch.
In 2000, the population of Woodlake was about 6,600. Cattle are still raised on the surrounding ranches, and citrus and olive groves encompass the city boundaries.