Historic living communities
Inhabited by Yokuts and Western Monache for as long as 9000 years,today the Mineral King area includes several historic cabin communities, including Silver City and Cabin Cove. Most of the structures date to the late 19th and early 20th centuries. The settlements as a whole are referred to as the "Mineral King Road Cultural Landscape District," which was added to the National Register of Historic Places in 2003.
At the time of Walt Disney's death in 1966, he was leading the charge to a world-class year-round resort in…
Read more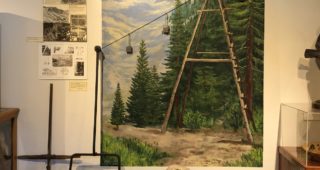 The Mineral King Room tells the story of Mineral King and the impact it has had--both locally and nationally.
Read more